I know I have not even done any full length post on my own wedding and here I am trying to blog on my brother's wedding instead! Well, his wedding was just last week and before this entry expires like my wedding entry is, I'm going to blog about it.
Yes, I will still blog about my own wedding. I WILL! Besides, it's my blog so there shouldn't be any expiry date on my own wedding's entry right? Right! So back to the topic...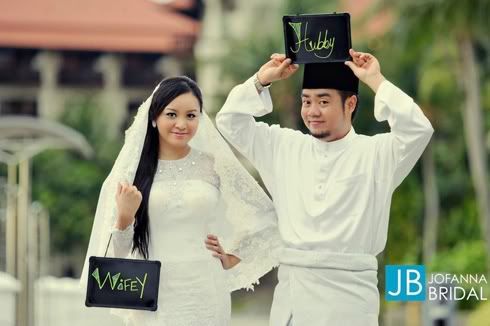 My brother
Andy
is now happily married to his girlfrie
nd of 9 years,
Farrah
and their solemnization was on February 18 followed by a reception on February 19.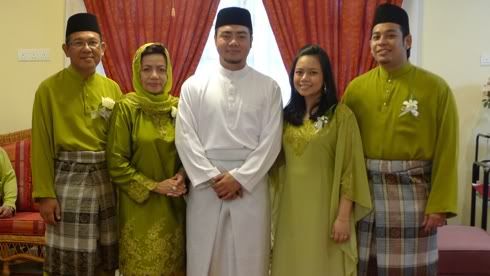 A family shot before we leave for the bride's house. We're all wearing green at the groom's side!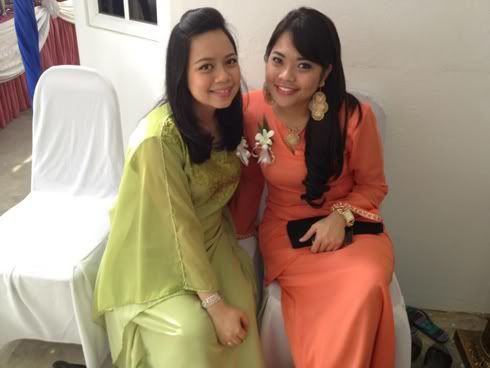 With my sister in law, Jesmine.
Alhamdulillah everything went well during the solemnization. Farrah was looking gorgeous and though my brother was very nervous and anxious at first, he managed to stay very collected. He said the
lafaz
and they're married! And now I have another sister in law!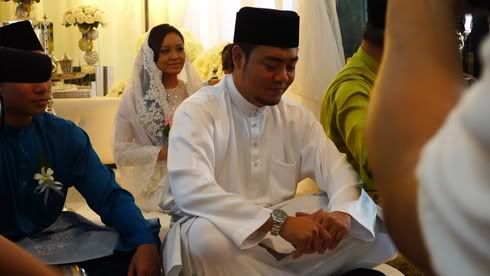 Right before the Akad Nikah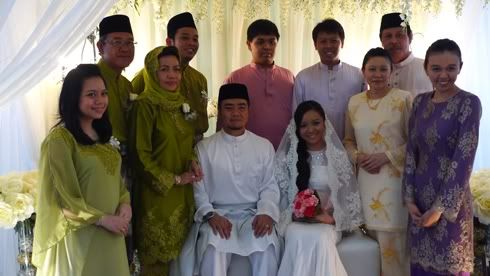 Their reception was the next day at The Magellan Sutera Harbour and this time, our family decided on wearing pink. The whole reception has a theme of pink, white and black so we opt for wearing shades of pink and the idea of getting the whole family in the same shades of colour is just awesome (we did the same for my wedding!). You can see pinks walking around the ballroom and when it's family picture time, everyone looks so coordinated.
Hubby and I was made in charged of seating placements for the groom's side and to be at the reception table to usher in the guests. Sad thing was, since I was placed at the reception table, I didn't get to see my brother's grand entrance from inside the ballroom and missed the bacaan doa :( We managed to run away from the reception table just in time for the Merenjis session. But after that, ALL IS GOOD! I can see our family enjoyed the night and the newlyweds looking like royalties at their reception :)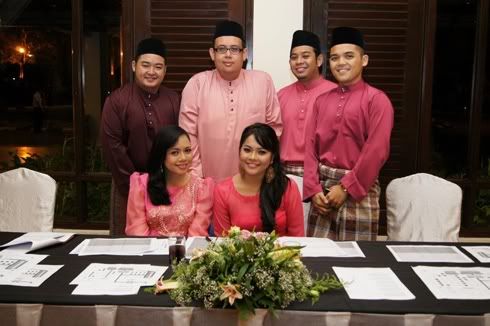 With my reception table crew!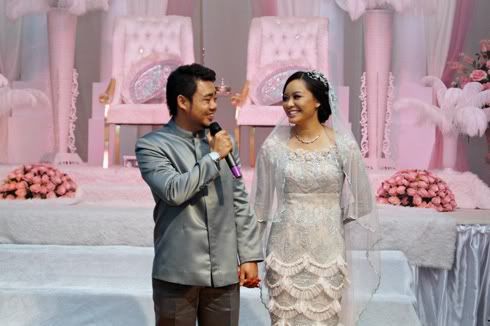 Farrah requested for my brother to sing that night and with all the courage and perhaps all the romantic side of his humanity, he did! In front of 700 guest and our VIP (Sabah's state CM). He sang "Truly" originally by Lionel Richie.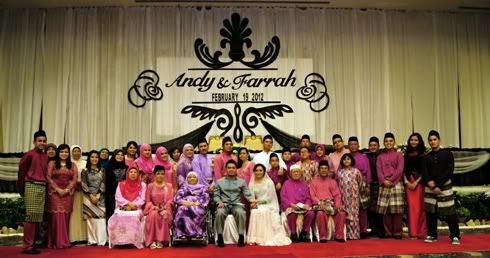 Family picture! This was with our family from Sarawak.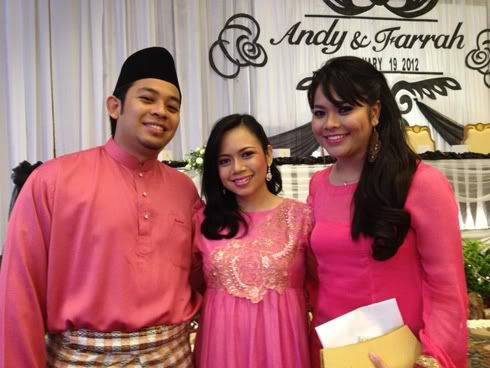 With hubby and his sister.
Here's a Same Day Edit video of their solemnization made by
XD visual
(our videographers imported from Bintulu!) that was shown during the reception.
For their Solemnization, I was mostly in charged of the doorgifts on our side. We gave away Acar Buah in these jars where we tied it up with ribbons and stick on custom made stickers on the lids. Thanks to my cousin Nazia and sis in law Jesmine for helping out with filling in the Acar and tying up the ribbons!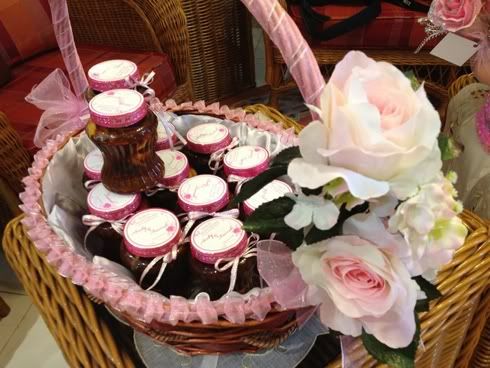 I designed the stickers for the lids and sent it to a printing company (printing is so expensive in KK. Anyone has any contacts on good and reasonably priced printing companies - KK or KL - do let me know!). Their minimum printing order was 500 pieces but we used only 200+ pieces. So now I have TONS of extras that I'm not sure of it's fate yet.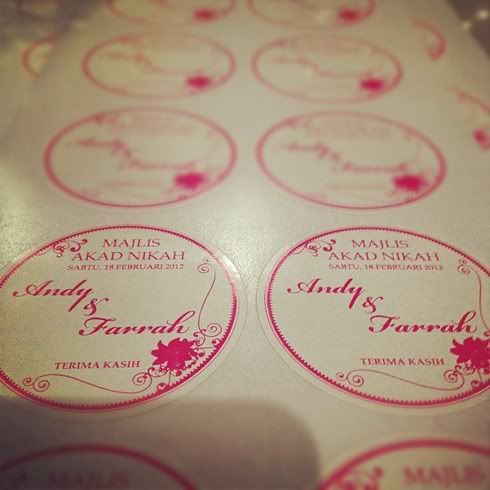 Farrah did suggest making it as their wallpaper in the bedroom (kidding, of course).
Hmm... maybe it CAN be wallpapers on their bedroom wall.
I'm not serious.
My hubby and I also made their Slideshow for the reception and here it is!
Congratulations Abang Andy & Farrah! Semoga kekal bahagia sehingga ke akhir hayat. Amin!
P/S: Yes, I look different in my recent pictures :) That announcement deserves a posts on its own! So stay tuned ;)