SELAMAT HARI RAYA!


Oh I'm two weeks late but like they always say, better late than never! It's still Syawal anyways.
It's not a Raya wishing post with no Raya pictures so here's a vain me with my last ever Raya packets from my uncles and aunts - they insist that I don't get anymore packets from now onwards cos I'm no longer single next Raya (hmmmph!) - and a picture with the
Fiancé
(I have to use this awesome word as often as I possibly can for the next 3 weeks before it expires - THREE WEEKS TO GO!).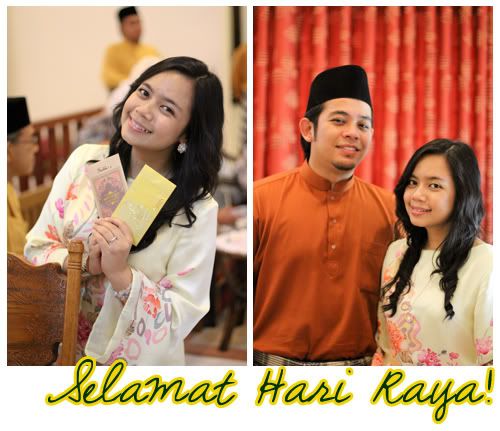 I also started work at the new place this week! So far so good, the first week has been treating me well. Meet my new colleague, Mel!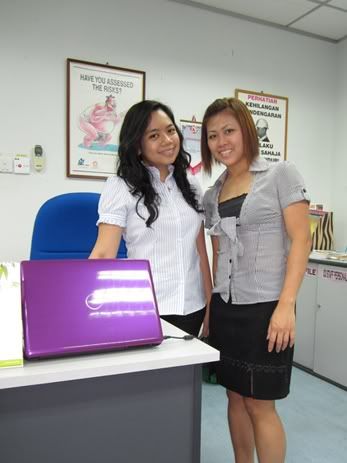 Since my CPU has been sent away for some computer-life saving procedures, I had to bring my laptop to work everyday. I normally would have my laptop in a zipped bag enough just for the laptop, the charger and other junks would go into my handbag. Once or twice, no problem. But everyday? It gets troublesome and my shoulders ache because my handbag got too heavy. So I had to use the original bag (yes you know the free ugly black one that comes with your laptop when you bought it and yes it's very ugly) cos it fits in the charger as well.
I knew I just had to get myself a better looking laptop bag if I need to carry that junk to the office everyday. I found this and bought it today!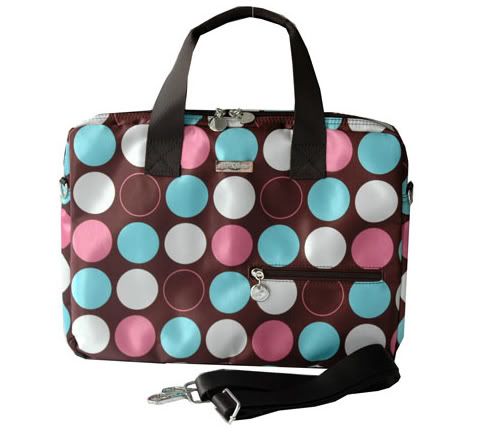 Got it from
Gin & Jacqie
. Sooooo cute! (Wait, it's for WORK. Why is my laptop bag CUTE? -_-) But look at it! It's too adorable to say no to and it fits my laptop perfectly. Whenever I feel stressed out, I'll just look at it and all the bubblegum colors will make me feel better and bring me to bubblegum land where I'll eat chocolate and desserts all day long... *slaps self*
I finally get to say TGIF because I don't work on Saturdays anymore :) So,
TGIF!!
TGIF!!
Have a great weekend!